Unlock Phone for any network
Legal, safe and guaranteed iPhone and Android Unlocks in 3 simple steps using DirectUnlocks
Quickly and easily unlock your phone remotely without voiding your warranty
Provide your device details
Choose the network of the phone you wish to unlock and supply the IMEI number. We\'ll autodetect the model for you.
We process your unlock
Once payment is received, we process your unlock remotely. We check your order and make sure you have selected the right network and fix it automatically if you made a mistake. You can track your order progress using the tracking page. Samsung and other manufacturer codes typically take 6 hours, iPhone unlocks take 24 hours.
Phone is ready
Your device is unlocked reliably, legally and permanently and confirmation of this is sent to you via Email and SMS. Apple devices are unlocked over-the-air, and other devices are unlocked via a code. If at anytime you need help or have questions our staff are available 24/7.
Unlock your handset from these Curacao networks: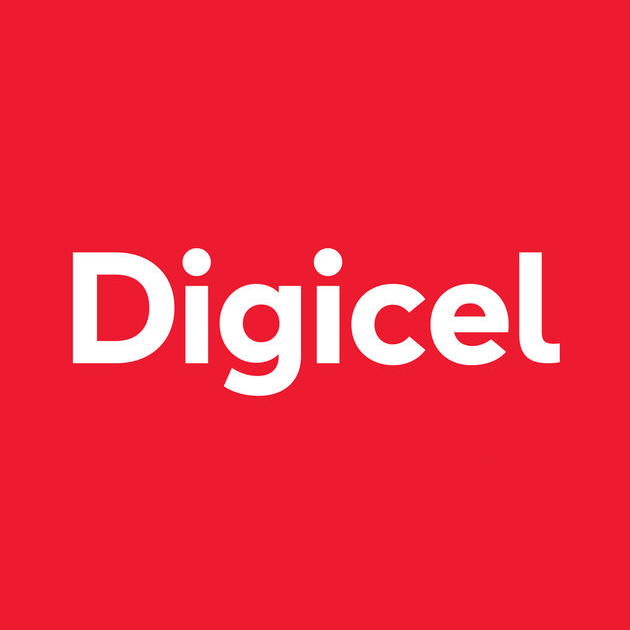 Why unlocking your phone is a great idea:
Avoid expensive roaming charges - Data plans are notoriously expensive when travelling and adding roaming plans, especially in this data-hungry, Instagram era!
Rather than adding a temporary package to your account, having an unlocked phone means that you can buy a prepaid SIM card or localized SIM card from a local shop at a better rate, allowing you to use your phone abroad just like at home.
Selling your phone for more money - If you come to sell your phone, an unlocked version will be worth a lot more money.
Switching Service Providers - Network providers often compete with one another, trying to one-up each other with new features, cheaper costs, and of course making contracts easier to get out of. For networks that still offer contracts, their phones are discounted and subsidised through the plan, which means they come locked.
Using DirectUnlocks you can avoid expensive termination costs and unlock your phone for a relatively low price.
With DirectUnlocks: Your phone warranty remains valid
The official method approved by Manufacturers and the network carriers themselves.
The quickest, cheapest and most secure way to unlock your phone - with a money-back guarantee.
Unlock your phone from the comfort of your own home.
You can use your phone during the unlocking process without restrictions.
Once the mobile phone is unlocked we'll tell you via SMS and email, containing instructions and an unlocking code if necessary, then you can simply pop another sim card in.
Permanent and 100% legal.
Why is DirectUnlocks the best unlocking service?
DirectUnlocks remote IMEI unlocking service is the best place to get your phone unlock. We use our status as a technology recycler to get Fast Phone Unlocks
Speedy delivery, outstanding customer service.
The majority of our phone unlock take less then 24 hours (Samsungs are just 6 hours). Paired with our live order tracking and dedicated customer service team you know you're in great hands.
Completely remote SIM unlocking.
iPhone Unlocks are delivered 'Over-The-Air' using 3G/4G or WiFi. Samsung unlocks are delivered via a code to type into your phone. Your phone stays with you during the whole process and we never interrupt your cellular service.
Permanently Unlocked
Our unlocks are achieved by whitelisting your phone IMEI in your manufacturer's database to allow for a permanent worldwide unlock that doesn't affect your warranty.
Fantastic value, fast unlocks.
We offer the fastest, cheapest and most trusted unlocks available on the market - fully manufacturer approved.
Excellent 4.7 / 5
Based on 14,151 reviews
Phone Unlocks for these Manufacturers
What is a network lock and why should I remove it?
Network locking is not something you can manually do or manage on your device. It is hidden software (the bootloader) that configures your phone to work on only one specific mobile network.
It is also called SIM lock because if your phone is locked to a network, only the SIM card connected to that network will be accepted. If you try to insert a SIM card from another provider, you won't get a signal, and instead will get a message like "unsupported sim card".
Unlocking your phone using your IMEI number takes all the stress out of unlocking the phone. But the simple process is not the only reason to make the change. There are many benefits to having an unlocked phone. By shifting the balance of power from the network to yourself, you become more sovereign able to make your own decisions. Spend a lot of time travelling? Then you can switch to an MVNO such as GiffGaff or Asda who still offer free EU roaming unlike EE, Vodafone and O2.
Indeed, traveling outside the EU is also smoother, easier and cheaper. By using local and international SIM cards, you can avoid high roaming charges. Then there are options. So whether it's price, insurance or coverage, you don't have to settle for second best. Waiting to sell? You will get more money for your phone if it is unlocked.
Future-proofing your device by unlocking will make it fetch more money when you come to resell it, and will help your wallet in the short term by reducing your mobile phone bill.
What should I do to unlock my phone from the network?
With DirectUnlocks, unlocking couldn't be easier. All we need is your device's IMEI (International Mobile Equipment Identity) number. Depending on your phone, there are several ways to find your IMEI number. You can enter *#06# on your phone keypad. You can access the "About" option from your phone's settings menu. Or you can check your SIM card or under the battery inside your device. Once we have your IMEI, you can share it with us. Using our 100% remote method, your device will be unlocked within minutes, not days or weeks.
No admin, app or account details required
With DirectUnlocks, the power is in our automated system. By using only your device's IMEI number, there's no pesky bureaucracy to slow things down.
Plain and simple, we don't need any details that your mobile provider will ask you for when checking your request. So this means: There are no forms to fill out. No account information to submit. There are no eligibility criteria to be respected. And there is no long hold on customer service calls to endure.
If you try to unlock the phone to remove all SIM blocks by contacting your phone carrier directly, this process can be long and problematic. And at the end of the lengthy process there's no guarantee they will unlock your phone. They will find any reason not to.
There is no standard unlocking process either, as every network system is different. And each provider has criteria for the device, its service contract and its payment plan (i.e. monthly payment phone). You will also need to provide credentials such as your device account number, social security number, password and other basic details.
With us, all you have to do is enter your IMEI on our website. We will do the rest and unlock your phone in a matter of minutes
Frequently Asked Questions
DirectUnlocks is one of the quickest providers of worldwide and cheap unlocks for the phone. We usually unlock your phone instantly, sometimes this can be a little bit longer depending on a few factors. We offer a live tracking service to keep you up to date on progress.
Never. We unlock your phone 'Over-The-Air' using 3G/4G or WiFi or by sending you an Unlock Code - our method is completely remote. Your phone is secure during the whole process and there will be no interruptions to your service. Tracking is available throughout the unlock process and you are notified via SMS and Email when your handset is unlocked.
Unlocking with IMEI is the official and safest method to unlock your phone and is done remotely from the comfort of your own home. A software unlock for iPhones is another solution, but will always invalidate your warranty, you'll have to download some complicated software, and then you won't be able to update your iPhone.
Unlocking with us is super fast - just provide us with your 15 digit IMEI number (Dial *#06# on your phone) and the network your handset is locked to, our system will automatically process your device by remotely identifying it and requesting an official manufacturer unlock.
Easy! Just use our IMEI Network Check tool. DirectUnlocks provides a cheap and easy IMEI network check, this identifies your current network/carrier provider. This tool is instant and avoids incorrectly submitting the wrong network/carrier when unlocking your phone.
Absolutely, even if your phone is under contract with a network provider. There may be an additional price to pay if the phone is brand new and you've only owned it for a very short time.